At Optometric Specialty Group, we understand the eye care needs of our Simsbury, West Hartford and Wethersfield, CT, patients. This is due in part to our experienced and highly qualified eye doctors. Dr. Peter Pegolo, Dr. Joseph Petitti and Dr. Nicole Colasurdo have been providing patients with reliable eye care services for many years. We use the latest technology and treatment options to ensure the eyes of our patients remain as healthy as possible.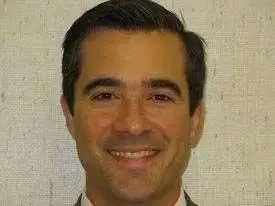 Dr. Peter Pegolo Offers Years of Experience
Dr. Peter Pegolo is the founder of Optometric Specialty Group. Dr. Pegolo, a Connecticut native, has worked in private practice since 1996. Dr. Pegolo graduated from Lafayette College with a Bachelor of Arts in Anthropology and Sociology. He went on to earn a doctorate from the New England College of Optometry in Boston. Dr. Pegolo spent a year as a resident at Brockton and West Roxbury Veterans Hospitals working on ocular disease.
Today, Dr. Pegolo is a member of the American Optometric Association as well as the Connecticut Association of Optometrists. Not only is he a member of the Orthokeratology Academy of America, but he is also a WAVE contact lens designer. When he's not helping the community improve their vision and eye health, Dr. Pegolo spends time with his wife and children. He also spends his free time practicing Bikram Yoga, golfing, and watching UCONN Huskies basketball.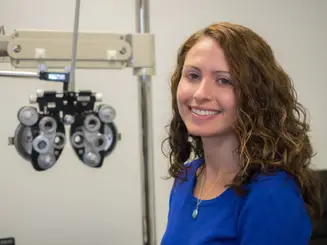 Dr. Nicole Colasurdo Offers Knowledge of Ocular Disease
Dr. Nicole Colasurdo is one of our highly skilled and knowledgeable doctors. She is a member of the Connecticut Association of Optometrists and works with our patients to diagnose and manage a variety of eye issues. Dr. Colasurdo has years of experience diagnosing, treating, and managing ocular conditions such as glaucoma, inflammation, macular degeneration, and cataracts.
Originally from New Jersey, Dr. Colasurdo graduated in just three years from the University of South Florida with a Bachelor of Science in Biomedical Science. She received a Doctor of Optometry degree after attending Illinois College of Optometry in Chicago. In 2012, she completed a residency program at the Newington Veterans Affairs Hospital. Today, Dr. Colasurdo is a major proponent of educating clients about ocular health. In her personal life, she loves to run and complete marathons.
Meet with One of Our Eyecare Specialists Today
If you are looking for eye care services in Simsbury, CT , West Hartford, CT or Wethersfield, CT, contact Optometric Specialty Group today. For more information or to schedule an appointment, call us or request an appointment online.