Customized Lenses for Advanced Ortho-k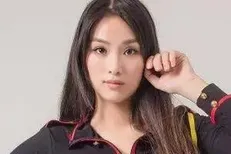 Wave Corneal Molding describes a system of using customized retainer contact lenses to flatten your cornea gently. This type of reshaping is used to eliminate or reduce myopia (nearsightedness) or astigmatism. Think of Wave contacts as a similar to a made-to-order dental retainer that your orthodontist designs to realign teeth.
These comfortable contacts are worn while you sleep at night and removed upon awakening. They'll leave you with clear vision during the daytime – with no need to wear eyeglasses or other daytime lenses. Easy to care for, Wave contacts will enhance your life with convenient, crisp vision. Our West Hartford, CT, eye doctor will map your cornea with high-tech corneal topography in order to craft your Wave contacts into a perfect, personalized fit!
Superior Ortho-K Lenses
While orthokeratology (ortho-k) has already been in use for a few decades, the development of corneal topography led to the advanced, high-tech process of Wave Corneal Molding. Due to the customized nature of Wave contacts, they are more sophisticated and enable a smoother, high comfort fit with more predictable results.
Benefits of Wave Corneal Molding
As our eye doctor can explain during your eye exam, freedom from daytime contact lenses and eyeglasses is the greatest advantage of Wave contacts! Sports lovers, people who work in dry, dusty environments, and anyone with dry or red eyes as a result of contacts will greatly appreciate this benefit.
No matter how you spend your days, you'll be able to engage in all activities without cumbersome eyeglasses on your nose. There will be no need to moisten contacts after hours of gazing at the computer screen, and you can stop toting around that spare pair of eyeglasses in your bag.
An additional benefit of Wave contacts may be their ability to prevent or slow the progression of nearsightedness. At present, the use of ortho-k and Wave Corneal Molding for myopia control is very promising.
Wave Contacts vs. LASIK
Laser surgery is not approved for anyone under the age of 18. In contrast, Wave Corneal Molding is appropriate for patients of all ages – including kids.

No post-op pain is associated with Wave contacts, which eliminates the need for medications.

If your myopia gets worse, it is simple to modify your Wave contacts. Laser surgeries need a surgical re-correction procedure.

Wave contacts are less expensive than LASIK, approximately a third of the cost.

LASIK and other refractive surgeries are not reversible; Wave Corneal Molding is completely reversible if you're not satisfied with the results.

Your vision prescription must be stable for at least one year before having laser surgery. With Wave Corneal Molding, you can begin even if your prescription is still changing.

There is no corneal thinning with Wave contacts.
Best Candidates for Wave Contacts
Age is irrelevant (kids as young as 8 years old can wear them), yet this system is most effective for patients with mild to moderate nearsightedness and/or astigmatism. People with more severe cases may experience improved vision with Wave contacts, yet they'll generally require additional vision correction.
A minority of people cannot wear these lenses due to dryness, allergies, or general intolerance.
Fitting Wave Contacts
First, our eye doctor will perform a comprehensive eye exam in our West Hartford office. Then, we'll use corneal topography to take various measurements of the front surface of your eyes. Everyone's eyes are different – and a precise, digital map of your corneal curvature and shape is necessary to create your unique, customized contacts. The Wave computerized software program will help determine the final lens design.
Once your Wave contacts are crafted, you'll return for a thorough fitting of these retainer lenses. We will assess the fit and your visual acuity, and our team will instruct you on proper insertion, removal, care and wearing practices.
Seeing Results from Wave Corneal Molding
Most visual changes will occur quickly, and you'll notice significant changes over the first few days or weeks. Most of our West Hartford, CT, patients report excellent vision within a few days!
At the start, you'll need to return for follow-up eye exams regularly so we can monitor your progress and eye health. Sometimes a change in the fit of your Wave contacts is necessary. Once a perfect fit is determined, we'll advise you to return at least every six months for eye exams. If you choose to stop wearing your Wave contacts, your vision will return to its original prescription gradually.
Qualified Eye Doctors Fit Wave Designed Ortho-k Contacts
Only a qualified and experienced professional can fit and monitor patients with these revolutionary lenses. We equip our office with the necessary diagnostics and our friendly eye doctor in West Hartford, CT, is certified to design Wave contacts!